Tales of Creation Episode 2 has gone live!
RSS Feed for the podcast is here: http://talesofshow.com/tocr?format=rss
Show Notes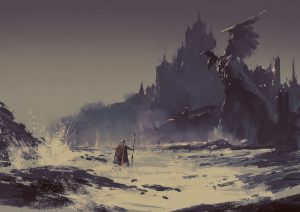 Date: 6/4/17
Hosts: Bridger, Freelancer, Morbis, Adam
Intro:
Welcome One, Welcome All…

…Presented by Imperium and Vornair

Glad you got ahold of the program…

We've got a great show for you today…

I am Bridger, and joining me this week are…

Show will record on the Second Sunday of each month @ 7pm EST
(Exception! Next Show: 7/9)
Subscribe to twitch or youtube, or grab the audio podcast feed at (TBD)

Email us:
Compared to others you've participated in, was this Kickstarter run well?  Why or why not?

Are the Stretch Goals reasonable and realistic?

What about the insanely high value pledges?  

Who are the 70 crazy people who paid $2500 or more for cosmetics? (Oops, one was us…)

During the Q&A on May 10th, the Devs seemed to imply that they had no issues with people running multi-box/Multi-Account setups.  

Should this kind of thing be banned in Ashes?

We have had some new information about Monster Coins from the Q&As, along with a

video

.

Has this been done before?

How do you prevent this system from being abused?
Youtube  Video
We hope you enjoyed the show as much as we did making it!